Lorena Martínez de Corral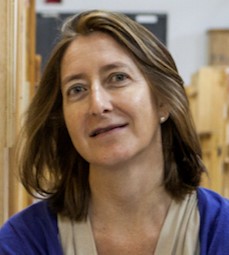 Lorena Martínez de Corral
Born in Madrid, she is an art historian, art consultant and independent curator.
Graduated in Geography and History from the Complutense University of Madrid and Master in Fine Arts from the Institute of Fine Arts, New York University.
She is currently the director of the Contemporary Art Collection of the Coca-Cola Foundation. Co-directs Expo Actual SL, a company dedicated to curating modern and contemporary art exhibitions, developing museum projects and providing artistic advice at a private and institutional level. Head of the Winning Consortium of the European Parliament Collection Assessment Project, 2012-2013. Winner of the Curatorial Competition for the inaugural exhibitions of the ENAIRE Foundation headquarters in Madrid and Santander.
Visual Arts Advisor for the Community of Madrid between 2011 and 2013. Co-director of the "Sculpture in Public Spaces" Project of the Banco Santander Financial City in Boadilla del Monte. Director of cultural content of the Internet portal Gioconda.com and Coordinator of Exhibitions of the Fundación Caja Madrid between 1996-2000.
Over the last few years, she has curated numerous exhibitions both in Spain and abroad, as well as art festivals. She has been a member of juries such as "EMPLEA CULTURA Fundación Banco Santander", "Fundación Cañada Blanch", Mislata Art Biennial, "International Award Gionvane Scultura", Turin.
She is part of the Rosón Contemporary Art Foundation Board, Pontevedra; Advisory Council of the ESTAMPA Fair, Purchase Commission for the Alcobendas Photography Collection and has been a member of the Advisory Commission of the Contemporary Art Collection of the Community of Madrid; Yannick and Ben Jakober Foundation, Mallorca.
She has been a member of the CIMAM ICOM (International Committee for Museums and Collections of Modern Art) since 1990.