ART Situacions III will have its first exhibition in ARCOmadrid 2023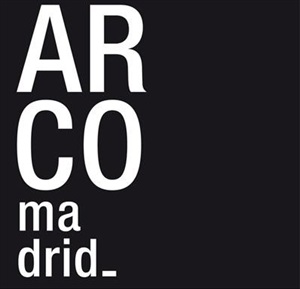 ART Situacions III will have its first exhibition in ARCOmadrid 2023
Art Situacions returns with an exhibition at ARCO with works by Spanish artists Elena Aitzkoa, Nora Aurrekoetxea, Lucía Bayón, Pablo Capitán del Río and Aleix Plademunt; and the French artists, Elsa Brès, Salome Chatriot, Marie-Luce Nadal, Benoit Piéron and Yoan Sorin
The first exhibition of this third edition will be held at ARCOmadrid 2023, from February 22 to 26, 2023
Pavilion 7 at IFEMA will host a 500m2 space with the works that are part of this emerging art meeting.
The exhibition will include the 10 new works produced for the occasion, as well as different recent pieces by the selected artists.
The book written by Chus Martínez and edited by Turner will be presented at the inauguration, which will be attended by the artists and members of the experts committee.
Barcelona, ​​November 15, 2022.- ART Situacions is pleased to confirm the first exhibition of the third edition of this important meeting of artists from Spain and France. It will take place within the framework of ARCOmadrid 2023, specifically in hall 7 of IFEMA, and can be visited every day of the fair.
The exhibition -in honor to ART Situacions founder, Pilar Forcada – celebrates her support for art and artists, her commitment to cultural forms of dialogue between communities of artists and professionals, as well as an active form of sponsorship that motivates artists of the younger generation and the audiences around them in a difficult time.
The exhibition introduces the newly created works that each of the artists who are part of this project have produced especially for ART Situacions III, along with a selection of other recent works of theirs. The exhibition is composed of five Spanish artists, Elena Aitzkoa, Nora Aurrekoetxea, Lucía Bayón, Pablo Capitán del Río and Aleix Plademunt; and five French artists, Elsa Brès, Salome Chatriot, Marie-Luce Nadal, Benoit Piéron and Yoan Sorin.
The works of these young creators, who represent the most emerging scene of current art in Spain and France, have been selected by the committee of experts formed by María de Corral, Lorena Martínez, Chus Martínez and Vicent Todolí , specialists of recognized national and international prestige.
The opening ceremony will take place on Thursday, February 23 at 5 pm and will be attended by the selected artists, as well as the committee of experts. The book about the exhibition, written by Chus Martínez and edited by Turner, will also be presented.