Presentation of the 2019 ART Situacions ARCOmadrid Prize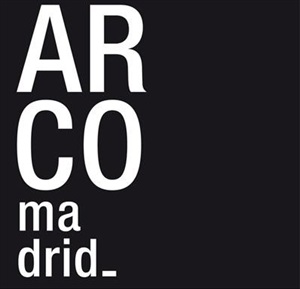 Presentation of the 2019 ART Situacions ARCOmadrid Prize
Sponsored by Honda – Greens Power Products, with a prize of €15,000, in recognition of the best emerging artwork at ARCOmadrid 2019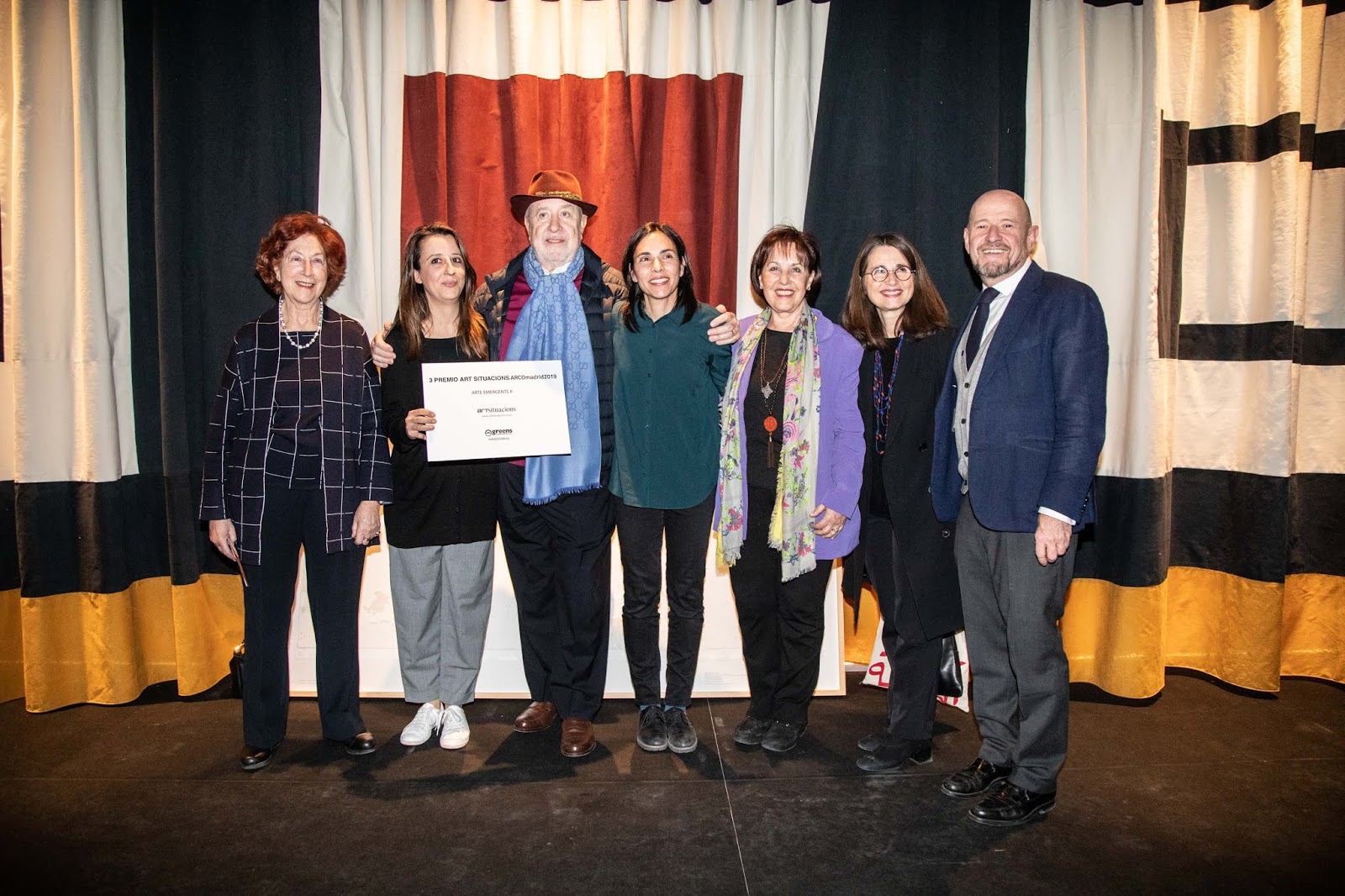 Madrid, 1 March 2019. At the third edition of ARCOmadrid, ART Situacions supports emerging international contemporary artistic creations.
This is a private initiative that aims to showcase and promote the most outstanding emerging artists and their vision of the world we live in.
The award, with a prize of €15,000, was presented in Room 38 of ARCOmadrid to the work Please, Don't Paint The Wall and Please, Don't Paint The Wall. Charlie – D, from the project "À tous les clandestins" by Patricia Gómez and María Jesús González, from the Valencian art gallery Espaivisor.
It was chosen by a panel of art experts comprised of Ms María de Corral, an independent curator, and Ms Nimfa Bisbe, the head of art collections at the "la Caixa" Banking Foundation. Also attending the prize-giving ceremony were Mr Carlos Urroz, Director of ARCOmadrid, Mrs Pilar Forcada, Director of ART Situacions, and Mr Marcel Pascual, Director of Honda – Greens Power Products. The winning work will be added to the ART Situacions collection.
About the winning work: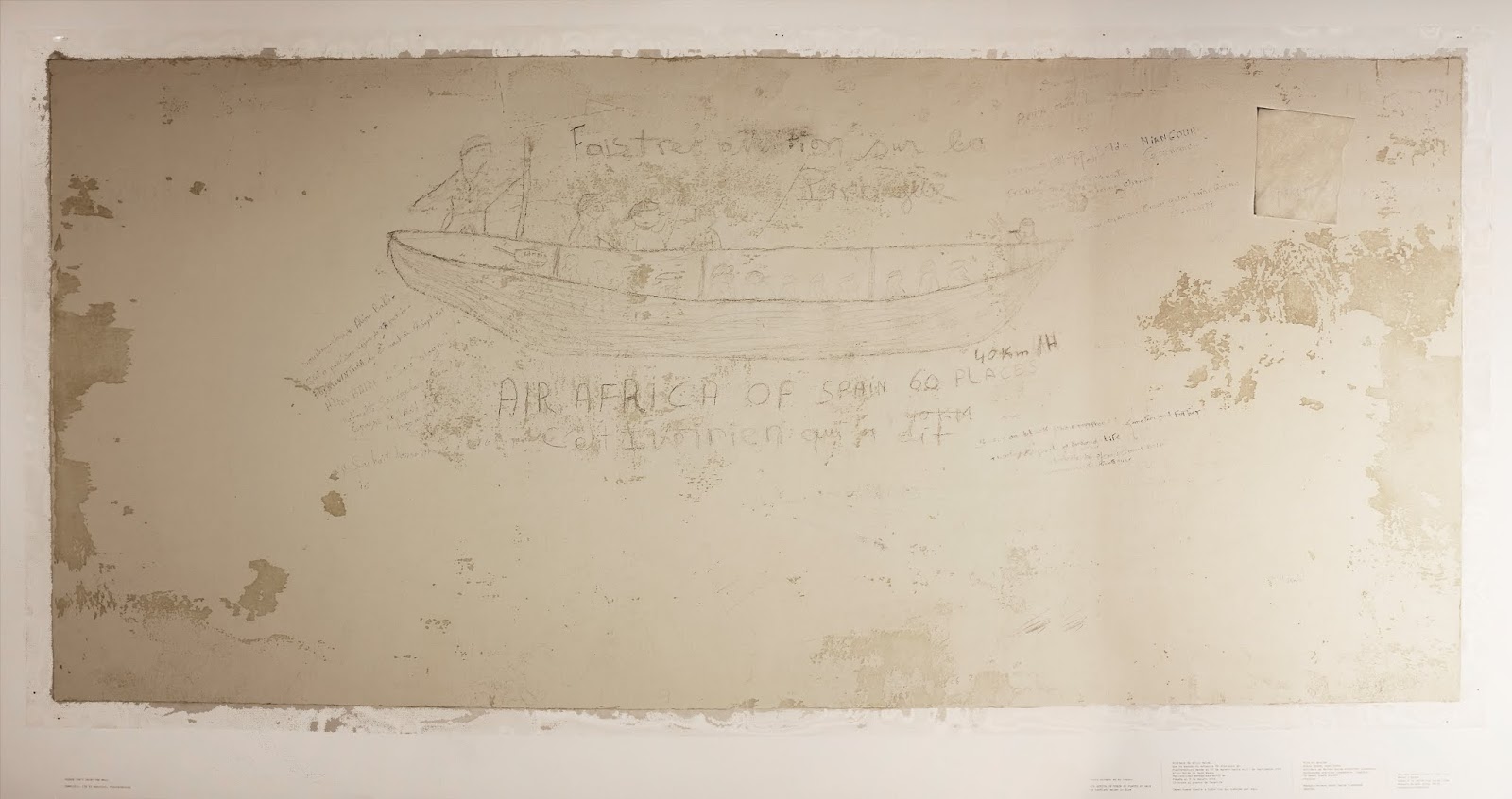 À tous les clandestins
The project addresses the contemporary phenomenon of migration, with a focus on the route from the west African coast to the Canary Islands. Its purpose is to record and document, through wall prints, photographs and videos, the written testimonies left by these men and women in transit, thus paying homage to their memory.
Please, Don't Paint The Wall, 2014
This video documents the process of cleaning the pavilion known as CHARLIE at the Immigration Detention Centre (CIE) in Fuerteventura, during which the messages and drawings left on the walls were first revealed and later logged. The cells in the CHARLIE pavilion, the largest of the seven that make up the CIE, had been whitewashed, so all the testimonies left on the walls were covered by coats of paint.
Please, Don't Paint The Wall, 2016 (selection)
This archive records the testimonies left on the walls of the pavilions at the CIE in Fuerteventura. It consists of a total of 640 photos which show drawings, poetry, messages with dates and names, and texts in Arabic, Wolof, Spanish, English and French, primarily describing the experience of the journey. The texts accompanying the photos were translated into Spanish by Mohssine Rezgaoui and Khalid Chaoui.