Presentation of the 2020 ART Situacions ARCOmadrid PRIZE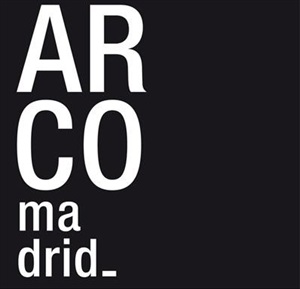 Presentation of the 2020 ART Situacions ARCOmadrid PRIZE
Sponsored by Honda – Greens Power Products in recognition of the best emerging artwork at ARCOmadrid 2020
Madrid, 28 February 2020. ART Situacions supports emerging international contemporary artistic creation at the fourth edition of ARCOmadrid.
The prize of €15,000 was presented in Room 39 of ARCOmadrid for the work entitled Land Grabbing, by Asunción Molinos Gordo, who is represented by the Madrid-based gallery Travesía Cuatro.
It was chosen by a panel of art experts comprising Ms Lorena M. de Corral, art historian and independent curator, and Chus Martínez, art curator, historian and writer. Also attending the prize-giving ceremony were Ms Maribel López, Director of ARCOmadrid, Pilar Forcada, Director of ART Situacions, and Mr Marcel Pascual, Director of Honda – Greens Power Products. The winning work will be added to the ART Situacions collection.
About the winning work:
Land Grabbing
2019
Hand-stitched Egyptian cotton
150 x 150
Land Grabbing was conceived as part of the exhibition 'Accumulation by Dispossession' by Asunción Molinos at the Delfina Foundation in London between March and June 2019.
A bird's-eye view of Egypt reveals an eloquent geometry that speaks not only of the economic and production conditions of small farm-holders but also of the agricultural industry and the central government. The work invites viewers to consider how the geometries of these two types of agriculture underline the dispute for natural and economic resources.
Ultimately, it provides a visual representation of how the current food system has led to the commodification of basic food staples in a process of monetising the land, labour and production methods, leaving a large proportion of the population on the verge of starvation.
Asunción Molinos Gordo is a Spanish conceptual artist and cultural researcher. Her work focuses on the study of rural and farming cultures from an international perspective. Her working viewpoint is strongly influenced by disciplines such as anthropology, sociology and cultural studies. The work she has produced considers the use of land, nomadic architecture, farmers' strike action, the impact of bureaucracy on the land, the transformation of rural work, biotechnology, and the international food trade.
She lives and works between Spain and Egypt.