Vicente Todolí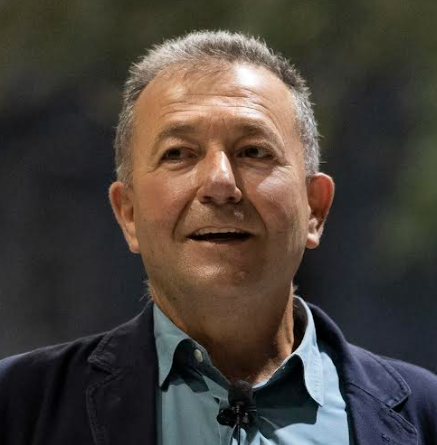 Vicente Todolí
Vicente Todolí was named director artistic of Hangar Bicocca Foundation (Pirelli) in May of 2012, where he is responsible for the program.
The career of Vicente Todolí in the visual arts spans more than 30 years old and includes positions as chief curator (1986-88) and then artistic director of the IVAM (Instituto Valenciano de Arte Moderno, 1988-1996), before joining the Art Museum Contemporary. Serralves as its director founding in 1996 until 2002. In 2002 he was appointed director of the Tate Modern by the trustees of the Tate, where he joined at full time in March 2003 and left in June 2010.
He was a member of the jury of the 1995 Carnegie International Advisory Committee and was part of the curatorial team for "Future, Past and Present" at the 1997 Venice Biennale, directed by Germano Celant. From 2002 to 2007 he was a member of the Governing Council of the International Manifesta Foundation.
At the IVAM, he curated exhibitions of works by contemporary artists such as John Baldessari, Richard Prince, Ruthenbeck Reiner, James Rosenquist, Richard Tuttle, Per Kirkeby, Tony Cragg, Juan Muñoz, Julião Sarmento, Guillermo Kuitca, Cildo Meireles and Pedro Cabrita. Reis and head of the collection.
At the Serralves Museum, he was the curator of the museum's inaugural exhibition, Circa 1968, and exhibitions by James Lee Byars, Franz West, Gary Hill, Hamish Fulton, Lothar Baumgarten, Fischli and Weiss, Roni Horn, Claes Oldenburg and Coosje van Bruggen ". Richard Hamilton / Dieter Roth: Collaborations, Relations Confrontations" and "Francis Bacon: Caged / Uncaged."
At Tate Modern he curated exhibitions for Sigmar Polke, Robert Frank, Fischli & Weiss, Cildo Meireles, "Rodchenko and Popova: Defining Constructivism", and "Van Doesburg and the International Avant Garde."
He was born in Valencia, Spain, in 1958. His academic training includes a BA in Geography and History with a specialization in Art History from the University of Valencia and postgraduate studies in art history as a Fulbright scholar at Yale University and the University of New York City. He was a scholar of Helena Rubinstein in the International Study Program (ISP) of the Whitney Museum of American Art in New York in 1984-85.
He currently advises several museums and foundations, including the Botin Foundation in Santander, where he serves as chairman of the advisory council, and is the sole advisor to the "Per Amor a l'Art" Foundation in Valencia, and the Inelcom collection in Madrid. At Hangar Bicocca he has curated the following exhibitions: Dieter Roth and Bjorn Roth "Islands", Cildo Meireles "Instalaciones" Paiva & Gusmao "Papagaio", Juan Muñoz "Double Blind & Around", Damian Ortega "Casino", Carsten Höller " Duda " , Kishio Suga, " Situations ", Miroslaw Balka " Crossover / s ", Lucio Fontana " Environments ", Merz "Igloos", Cerith Wyn Evans, "the Illuminating Gas", and Chen Zhen "Shortcircuits".
He is Knight of the Arts and the Letters, he received the Order of Santiago of Spain in Portugal in 2003 and was named Doctor Honoris Causa by the University Polytechnic of Valencia in 2011.