ART Situacions III starts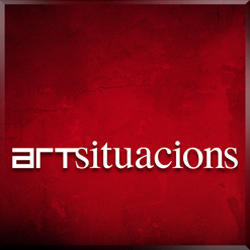 ART Situacions III starts
The international initiative supports the youngest emerging art through a committee of experts of recognized prestige
The third edition will focus on young artists from Spain and France.
Vicent Todolí, María de Corral and Lorena M. de Corral remain on the selection committee of experts, which is joined by commissioner Chus Martínez.
The initiative honors the memory of its founder and director Pilar Forcada.
Barcelona, ​​December 2, 2021.- ART Situacions presents its third call with the aim of supporting emerging contemporary art. It is an important private patronage initiative, consolidated at an international level, which constantly stimulates artistic creation.
Aware of the scarcity of opportunities facing the younger sector of contemporary art, ART Situacions seeks to promote its diffusion and bring it closer to a wider audience. At the same time, it does not pretend to reflect the collectors' own tastes, nor does it promote a specific artistic subject or discipline, but rather to carry out a prospective look.
In this third edition, which will focus on young emerging Spanish and French artists, it counts with a committee of experts made up of María de Corral, Lorena M. de Corral, Chus Martínez and Vicent Todolí, specialists of recognized national and international prestige who will choose the artists who will participate, forming an incisive overview of the younger generations in Spain and France.
After the sad loss of the soul of the project, Pilar Forcada, founder and director of ART Situacions, her husband and general manager of Honda – Greens, Marcel Pascual, takes over to continue this initiative that his wife led with great success and such enthusiasm, thus honoring her memory and their shared passion for art.
For ART Situacions it represents a great satisfaction to support the culture and the participating artists, helping to energize the current artistic fabric.